INTRODUCTION
If we were to do the trip again we would not spend time around Kuala Lumpur, going instead straight to Taman Negara for 4 days. We would probably go to Fraser's Hill rather than the Cameron Highlands and also spend more time around Sepilok, possibly visiting the Rainforest Discovery Centre where there is an canopy walkway. We would also spend some time in the Mount Kota Kinabalu National Park and probably climb Mount Kota Kinabalu.
FLIGHTS
Return Milan Malpensa to Kuala Lumpur via Muscat with Oman Air
KL to Sandakan with Malaysia Air
Lahad Datu to Kota Kinbalu with Air Asia
Kota Kinbalu to KL with Air Asia
Malaysian Ringitt – exchange rate €1 to 4RM
VISAS
Not needed for EU citizens
HEALTH
Anti-malarial prophylactics recommended
FOOD and DRINK
If you go during Ramadan, be sensitive about eating, drinking or smoking in public during daylight. Food is excellent and cheap and roadside stalls offer a huge choice. Food is cooked in front of you so there is a low health risk. Alcohol is expensive and although tap water is safe to drink, people may prefer to drink bottled drinks.
BOOKS and MAPS
A Birdwatcher's Guide to Malaysia by John Bransbury – an excellent book although it needs updating as some sites no longer exist. A Field Guide to the Birds of Peninsular Malaysia and Singapore. Phillipps' Field Guide to the Birds of Borneo by Quentin Phillipps and Karen Phillipps – a superb field guide. Peninsular Malaysia Regional Map (Periplus Travel Maps).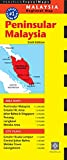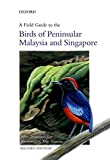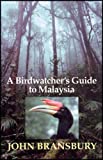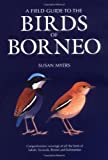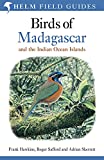 DRIVING
Traffic and roads around KL are horrendous. It is almost impossible to navigate around without a sat nav. Away from KL, roads are good and traffic is light. Drivers are calm and courteous.
Roads are poorly maintained in Sabah, Borneo. Be prepared for long, slow journeys.
It is easy to get around on buses.
LANGUAGE
English is widely spoken.
ITINERARY
19th July – Arrival and check into hotel
20th July – Batu Caves, Templar Park
21st July – Selangor
22nd July – Botanic Gardens
23rd, 24th & 25th July – Cameron Higlands
26th July – Travel day to Sepilok Resort, East Malaysia
27th July – Orang Utan Rehabilitation Centre then travel by boat to Uncle Tan's Jungle Camp
28th – 31st July – Uncle Tan's Jungle Camp
1st – 3rd August – Tabin Wildlife Reserve
4th August – Return to KL and flight back to Milan Malpensa
DAILY SUMMARY
19th July
The first birds we saw were Asian Glossy Starling, from a roof garden at the airport while waiting for another member of our party to fly. Peaceful Doves, Striated Heron and Common Myna also showed up.
20th July
Black-naped Oriole and White-breasted Waterhen were ticked off from the hotel window. Since the famous Batu Caves were only 15 minutes up the road, we paid them a quick visit. The ubiquitous Yellow-vented Bulbuls were in evidence, as well as Pacific Swallows, House and Asian Palm Swifts. We were surprised to see Eurasian Tree Sparrows were filling the role of House Sparrows in Europe. They were present in every small and large town.
Leaving the caves after an interesting explanation of the ecosystems in the Dark Cave, we headed north for Templar Park. The park is very popular with locals and although we enjoyed walking the tracks by the waterfalls, birds were not very much in evidence. However, a pair of Black-and-yellow Broadbills put in a brief appearance and Grey-rumped Treeswift flew over the car park.
21st July
We drove out to Kuala Selangor Nature Park, on the west coast, adding Dollarbird and Brahminy Kite on the way. Around the reception area were a pair of Oriental Magpie Robins, Ashy Tailorbird and Pied Fantail. Unfortunately, several of the trails and observation towers were closed and the lagoon was being excavated to provide a roost for birds at high tide, so our choice of trails was strictly limited. However, we added Grey-capped Woodpecker, Olive-backed Sunbird and Collared Kingfisher to the list. Remember to take insect repellent when you visit the reserve as the mosquitoes are very hungry! We spent an interesting hour driving round the roads near Selangor and had excellent views of White-breasted Kingfisher, Large-billed Crow, Spotted-necked Dove, Crested Serpent Eagle, Asian Koel and Black-shouldered Kite.
22nd July
After a fruitless attempt to find the Sungai Batu Mining pools, we concluded that they have fallen prey to the developers machinery, so instead we had a quick trip round a local park. The locals were out in full force jogging, practicing Tai Chi, riding horses and playing with children. All to the sound of a rehearsing large brass band. Brown-throated Sunbirds and Common Ioras were among the birds in evidence here. The rest of the day was spent at the Botanic gardens (please note that the University grounds are shut during the summer at the weekends). Here we added Glossy Ibis, Pied Triller, Chinese Pond Heron (which was swimming – surpringly), Coppersmith Barbet and Pink-necked Green Pigeons to the list.
23rd July
Most of the day was spent in travelling up to the Cameron Highlands where we were staying at Ye Olde Smokehouse in Tanah Rata. There seemed to be little choice in accommodation: either impersonal high rise apartment blocks or the smaller but more expensive, Smokehouse. En route we picked up Scaly-breasted Munia, Scarlet-backed Flowerpecker, Greater Raquet-tailed Drongo, Oriental Honey Buzzard and Whiskered Treeswift.
The gardens at the Smokehouse were excellent and a pair of Black-throated Sunbirds were flitting around. A walk to Parrit's Falls (hardly worthy of the name of waterfall!) provided White-throated Fantail, Glossy Swiftlets, Mountain Bulbul, Blue Nuthatch, Paddyfield Pipit, Sliver-eared Mesia, Streaked Wren-babbler, Fire-tufted Barbet and Slaty-backed Forktail.
If you fancy at an excellent Indian meal, then try Bunga Suria in Tanah Rata. An enormous meal for 3 including drinks cost the princely sum of 50RM.
24th July
Someone has made an attempt to develop the area for tourists and as a result, there are several walking trails laid out. However, the trails are hard to find and the signs pointing to them are faded and often illegible. Once you find the trails though, they are fairly well maintained. It was sad to see the rivers full of rubbish – the locals evidently use the rivers as rubbish dumps. The trail to Robinson's Falls came up with Mountain Fulvetta, Chestnut-capped Laughing Thrush, Large Woodshrike, Large Nitlava, Long-tailed Sibia, Greater Yellownape and Little Pied Flycatcher.
Driving up through the immaculate tea plantations added White-rumped Munia to the list.
25th July
We wanted to see the sunrise from the Mossy Forest on Mount Brinchang. Unfortunately, we chose a windy day, so the birds were keeping their heads down. We did manage to see White-tailed Robin, Grey-headed Canary Flycatcher, Yellow-breasted Warbler and Long-tailed Shrike.
26th July
Another travelling day when we left the peninsular and flew across to Sabah on the island of Borneo. From the airport at Sandakan we took a taxi to Sepilok Jungle Resort, right next door to the Orang Utan Rehabilitation Center. The only new bird was a Crestless Fireback which flew up from the side of the road.
27th July
Sepilok was a marvelous place to explore with intriguing sounds coming from every direction. Before breakfast we had managed to identify the local sub species of Magpie Robin, Black Edible Nest Swiftlets, Asian Pied Hornbill, Thick-billed Spiderhunter, Stripe-throated Bulbul, Chestnut Munia and Coppery-throated Sunbird. The Orang Utans at the centre were real posers – they were just asking visitors to photograph them!
The rest of the day was taken up with getting to Uncle Tan's Jungle Camp. The camp is right on the edge of the Kinabatangan River and the only access is by boat. This is a highly recommended camp but BE WARNED! It is not a luxury camp. The showers are chucking a bucket of river water over yourself and you sleep on thin mattresses. But the food is amazing and if Lan is there, ask him to take you out birding. He is an excellent bird guide. The camp runs a full itinerary of a mixture of jungle treks and river safaris.
28th July
The boat safari (which lasts a couple of hours) leaves camp at 06.30. You can ask to go with a guide who is interested in birds. Of course the guide will also point out other wildlife too. We saw lots of Long-tailed Macaques, a female Orang Utan with a baby, Estuarine Crocodile, which is the same species as the salt water croc in Australia and a Monitor Lizard. The birds were good too, with good views to be had of many birds, including Grey-headed Babbler, White-bellied Sea Eagle, Lesser Fish Eagle, Grey-headed Fish Eagle, Little Green Pigeon, Crested Serpent Eagle, Wallace's Hawk Eagle, Storm Stork, Green Imperial Pigeon, Blue-throated Bee-eater and Wrinkled Hornbills. We were surprised to see a pair of Common Sandpipers. Were they breeding there?
The birds around the camp were worth hunting for too and included Malaysian Blue Fly-catcher, a family of Rufous-tailed Tailorbirds and a spectacular pair of Black-crowned Monarchs.
Another boat safari later in the day treated us to the sight of hundreds of Flying Foxes, the largest of the fruit bats, leaving their roost to go and feed in the nearby oil palm plantations.
In the evening, we were taken on a jungle trek near the camp, wading through sticky mud to stop the fire ants from climbing up our (hired) rubber boots. Our sharp-eyed guide managed to find a roosting Hooded Pitta, Rufous-breasted Flycatcher and Oriental Dwarf Kingfisher, as well as a Wolf Spider and an enormous centipede.
29th July
Another early morning boat cruise treated us to the sight of many species of birds, adding a Jerdon's Baza and 2 Whistling Duck to the list, though unfortunately we were unable to say if they were Greater or Lesser.
Birding around the camp turned up 2 new species: Ruby-cheeked Sunbirds and Rufous-tailed Tailorbirds. We also had excellent views of the Hooded Pitta which we had seen roosting yesterday.
The evening cruise gave us excellent views of a Leopard Cat and 2 Buffy Fish Owls.
30th July
The day followed the same pattern as the previous day with jungle treks and boat safaris on offer. We added a pair of the rarely seen Black Magpie and Crested Goshawk to our list as well as a family of Bornean Gibbons, while round the camp we were pleased to see a pair of Bold-Striped Tit-Babblers.
The boat safari was as exciting as before with excellent views of Bronzed Drongo, Brown Needletail, Raffle's Malkoha, Hill Myna, Black-headed Bulbul, Blue-crowned Hanging Parrot and Oriental Darter. We also saw more Orang Utan and Silver Leaf Monkeys.
31st July
Our last morning in the camp and we were lucky to add Emerald Dove and Rhinoceros Hornbill to our list. We had a long and complicated trip to Tabin Nature Reserve via Lahad Datu using public transport – an interesting experience on badly maintained roads.
Tabin Nature Reserve is another place we would recommend. The reserve has a central core of primary forest, surrounded by well-grown secondary forest. Oil Palm plantations around the periphery attract a lot of mammals and raptors. In the reserve you are not allowed to wander without a guide as in November 2011 a young Australian woman was charged and tragically killed by a bull elephant. The guides are understandably nervous about losing any more clients. However, you can roam freely around the camp and there are some amazing birds to be seen there. As was our experience all over Malaysia, the local people are welcoming and friendly. On a quick walk through the camp we picked up 7 species including a magnificent Blue-headed Pitta and Pig-tailed Macaques.
The night drive from the reserve added Brown Wood Owl to our list plus Palm Civet and Bearded Pig.
1st August
Our lodge at the reserve looked over the river and we were treated to a quick view of a Chestnut-naped Forktail as it flew off downstream. On our way up to the primary forest we saw Green Iora, Pied Imperial Pigeon and Mountain Imperial Pigeon. From the primary forest we headed up to the famous mud volcanoes. This is where hot mud bubbles up from far beneath the ground. The mud is rich in minerals and attracts animals and birds. There is a viewing tower overlooking the volcano and from the tower we had good views of Verditer Flycatcher, Scarlet Minivet, Scarlet-rumped Trogon, White-crowned Forktail and Changeable Hawk-Eagle. On the walk back to the track we saw Red Jungle Fowl, with a Crested Fireback hot on its heels, then Purple-naped Sunbird and Red-bearded Bee-eater. This latter bird is most peculiar for a bee-eater. It sits still in the undergrowth, well disguised with its leaf-green plumage. Some people think that insects are fooled into thinking that its bright red breast is a flower. As soon as an insect comes within range, it is snapped up.
On our way back to the camp we were lucky to see Red-eyed Bulbuls, Wreath Hornbills and Bushy-crested Hornbills. A Barred Eagle Owl had just emerged for its night's hunting as we went by.
2nd August
Another safari through the reserve allowed us to see a noisy party of Great-Slaty Woodpeckers and a lazily circling Black Eagle. Two Helmeted Hornbills completed our list of possible Hornbills, to our great satisfaction. Chestnut-winged Babblers, Scaly-breasted Bulbul, Thick-billed Spiderhunter and Plain Sunbird were also new for the trip.
A dusk drive out from the camp added Dusky Munia to the list and we had a splendid view of a bull Elephant. These elephants are much smaller (and rarer) than their African cousins. A Giant Flying Squirrel flew right over our heads – amazing and a Leopard Cat put in a brief appearance. On the drive back into camp we were entertained by huge flashes of lightning from a distant tropical storm. Near at hand, fireflies flickered and overhead the first of the shooting stars from the meteor shower rained down.
3rd August
Our last morning in the camp before starting the long journey back to KL and home. We enjoyed the sight of a nesting colony of Glossy Swiftlets in one of the ruined buildings in the camp. An endemic White-crowned Shama was very obliging and a pair of Brown Barbets was feeding in the trees.
4th August
And last but not least, 2 White-breasted Woodswallows were nesting at Lahad Datu airport. From the departure lounge of KL airport we could see Black-naped Terns over the sea while a pair of Lesser Coucals were hunting in the grass and bushes at the side of the runway.
SYSTEMATIC BIRD SPECIES LIST
Red Junglefowl – 1 Tabin
Crestless Fireback – 1 Cameron Highlands
Crested Fireback – 1
Tabin Storm's Stork- Seen regularly at Uncle Tan's and 1 at Tabin
Glossy Ibis – 2 in the Botanic Gardens, KL
Black-crowned Night Heron – 1 on the Kinabatangan River
Striated Heron – Widespread
Chinese Pond-Heron – 1 in the Botanic Gardens, KL
Grey Heron – 1 at Kuala Selangor
Purple Heron -Widespread
Great White Egret – Widespread
Little Egret – Common on the Kinabatangan River
Oriental Darter – Frequent on the Kinabatangan River
Jerdon's Baza -1 on Common on the Kinabatangan River
Oriental Honey-buzzard – 1 Cameron Highlands
Black-shouldered Kite – 1 near Kuala Selangor
Brahminy Kite – Widespread
White-bellied Sea Eagle – Common on the Kinabatangan River
Lesser Fish-Eagle – Common on the Kinabatangan River
Grey-headed Fish-Eagle – Common on the Kinabatangan River
Crested Serpent-Eagle – 1 Cameron Highlands, several Uncle Tan's and Tabin
Crested Goshawk – 1 on the Kinabatangan River (Indian)
Black Eagle – 1 at Tabin Changeable
Hawk-Eagle – Seen twice at Tabin Wallace's
Hawk-Eagle – Seen twice on Kinabatangan River
White-breasted Waterhen – Widespread
Common Sandpiper – Several seen on Kinabatangan River, 1 at Tabin
Black-naped Tern – Several over the sea at KL airport (Feral)
Rock Pigeon – Common around KL
Spotted-necked (Turtle) Dove – Widespread
Emerald Dove – Seen twice at Tabin
Peaceful Dove – Common round KL
Little Green-Pigeon – Seen 4 times in trees on Kinabatangan River
Pink-necked Green-Pigeon -1 seen in KL, 1 in trees on Kinabatangan River
Large Green Pigeon – 1 at Tabin
Green Imperial Pigeon – Common at Tabin
Mountain Imperial Pigeon – 1 at Tabin
Pied Imperial Pigeon – 1 at Tabin
Blue-crowned Hanging Parrot – Seen twice at Tabin
Common/Asian Koel – 1 seen near Selangor
Raffles's Malkoha – 1 in trees on Kinabatangan River, 2 at Tabin
Lesser Coucal – 1 at Tabin
Barred Eagle Owl – 1 at Tabin
Buffy Fish Owl – 1 in trees on Kinabatangan River, seen twice at Tabin
Brown Wood Owl – Seen twice at Tabin
Glossy/White-bellied Swiftlet – Common and widespread
Black-nest Swiftlet – Common and widespread
Brown-backed Needletail – 2 over Kinabatangan River
Asian Palm Swift – Common around KL House
Swift (Little Swift) – Common around KL
Grey-rumped Treeswift – 6 at Templar Park, KL, seen 3 times at Tabin
Whiskered Treeswift – 3 Cameron Highlands, seen twice at tabin
Scarlet-rumped Trogon – 1 at Tabin
Red-headed Trogon -1 Cameron Highlands
Dollarbird – Common and widespread
Stork-billed Kingfisher – Common on Kinabatangan River
White-throated Kingfisher – 1 near Selangor, 1 in Botanic Gardens, KL, 1 at Uncle Tan's
(White-)Collared Kingfisher – Seen three times on Kinabatangan River
Blue-eared Kingfisher – Seen three times on Kinabatangan River
Red-bearded Bee-eater – 1 seen at Tabin
Blue-throated Bee-eater – Common on Kinabatangan River and Tabin
Bushy-crested Hornbill – Seen three times at Tabin
Oriental Pied-Hornbill – Common at Uncle Tan's and Tabin
Black Hornbill -Seen twice at Tabin
Rhinoceros Hornbill -Seen twice at Tabin
Helmeted Hornbill – 2 birds seen at Tabin
White-crowned Hornbill – 2 birds seen at Tabin
Wrinkled Hornbill – Birds seen at Uncle Tan's and Tabin
Wreathed Hornbill – Seen twice at Tabin
Fire-tufted Barbet – 5 birds at Parrit Falls, Tanah Rata
Coppersmith Barbet – 1 bird calling at the Botanic Gardens, KL
Brown Barbet – 2 birds at Tabin
Grey-capped PygmyWoodpecker – Kuala Selangor
Greater Yellow-naped Woodpecker – 1 Robinson Falls, Tanah Rata
Common/Golden-backed Flameback – Kuala Selangor
Grey-and-buff Woodpecker – 1 at Tabin
Great Slaty Woodpecker – 4 at Tabin
Black-and-red Broadbill – 1 at Uncle Tan's
Black-and-yellow Broadbill – 1 at KL, seen twice at Tabin
Blue-headed Pitta – Seen twice at Uncle Tan's
Hooded Pitta – Seen once at Tabin
Golden-bellied Gerygone – 1 bird in Cameron Highlands
White-breasted Woodswallow – 2 birds at Lahad Datu airport
Common Iora – Seen at Botanic Gardens, KL and twice at Tabin
Green Iora -Seen three times at Tabin
Large Cuckooshrike – 1 in Cameron Highlands Pied Triller – 1 in Botanic Gardens, KL
Scarlet Minivet – 1 at Tabin
Black-winged Flycatcher-shrike- Seen twice at Tabin
Long-tailed Shrike – Seen at Uncle Tan's
Black-naped Oriole – Common round KL and seen once at Uncle Tan's
Bronzed Drongo – 2 seen on Lokan River
Greater Racket-tailed Drongo -Seen at Uncle Tan's
White-throated Fantail – Frequent and widespread
Pied Fantail – Frequent and widespread
Black-naped Monarch – Seen at Uncle Tan's Black
Magpie – 2 birds seen in trees on Kinabatangan River
House Crow – Common in towns
Large-billed/Jungle Crow – Common and widespread
Pacific Swallow – Common and widespread
Dark-necked Tailorbird – Family at Uncle Tan's
Ashy Tailorbird – Common at Uncle Tan's
Rufous-tailed Tailorbird – Seen round KL and atTabin
Ashy Tailorbird
Black-headed Bulbul – 2 seen at Tabin
Scaly-breasted Bulbul- 1 seen at Tabin
Stripe-throated Bulbul – 1 seen at Uncle Tan's
Yellow-vented Bulbul – Common and widespread
Olive-winged Bulbul – Seen three times at Tabin
Red-eyed Bulbul – Common at Tabin
Hairy-backed Bulbul – 1 seen at Tabin
Mountain Bulbul – 3 seen in Cameron Highlands
Mountain Leaf Warbler -Several seen in Cameron Highlands
Yellow-breasted Warbler – Several seen in Cameron Highlands
White-chested Babbler – Seen twice at Tabin
Sooty-capped Babbler – Frequently heard in dense undergrowth
Streaked Wren-Babbler- Seen once in Cameron Highlands
Grey-throated Babbler – Seen once in Cameron Highlands
Grey-headed Babbler – seen at Uncle Tan's
Striped Tit-Babbler – 1 seen at Tabin
Spectacled/Chestnut-capped Laughing-thrush – Several seen in Cameron
Highlands Silver-eared Mesia – Seen 3 times in Cameron Highlands
Brown Fulvetta – Common at Uncle Tan's
Mountain Fulvetta – 1 seen in Cameron Highlands
Long-tailed Sibia – 2 seen in Cameron Highlands
Everett's White-eye – 2 seen in Cameron Highlands
Asian Fairy-bluebird – A pair seen in Tabin
Asian Glossy Starling – Widespread
Hill Myna – Seen three times at Tabin
Jungle Myna – Seen near Selangor
White-vented/Javan Myna – Seen at Botanic Gardens, KL
Common Myna – Common and widespread
Lesser Shortwing – 1 seen in Cameron Highlands
Oriental Magpie-Robin – Common round KL and Cameron Highlands
White-crowned Shama – 2 birds seen at Tabin
White-tailed Robin – Several birds seen in Cameron Highlands
Chestnut-naped Forktail – 1 bird seen at Tabin
Slaty-backed Forktail – 1 bird seen at Tabin
White-crowned Forktail – 1 bird seen at Robinson Falls, Cameron Highlands
Rufous-chested Flycatcher – 1 seen at Uncle Tan's
Asian Verditer Flycatcher – 2 birds seen at Tabin
Malaysian Blue-Flycatcher – 2 birds seen at Uncle Tan's
Large Niltava – 2 birds seen at Robinson Falls, Cameron Highlands
Grey-headed Canary-Flycatcher – Several birds seen in Cameron Highlands
Crimson-breasted Flowerpecker – Feeding in trees in motorway service area on way to Cameron Highlands
Ruby-cheeked Sunbird – Common at Tabin
Plain Sunbird – Single birds seen in the Cameron Highlands and Tabin
Brown/Plain-throated Sunbird – Single birds seen at KL and Tabin
Purple-naped Sunbird – Single bird seen at Tabin
Copper-throated Sunbird – Single birds seen in KL and Cameron Highlands
Olive-backed/Yellow-bellied Sunbird – 2 birds seen at Selangor
Black-throated Sunbird – Seen on 3 days in Cameron Highlands
Scarlet/Javan Sunbird – 1 bird seen at Uncle Tan's
Little Spiderhunter – 1 bird seen at Tabin
Thick-billed Spiderhunter – Single birds seen at Uncle Tan's and Tabin
Streaked Spiderhunter – 1 at Uncle Tan's
Tree Sparrow – Common and widespread
White-rumped Munia – A group of birds seen in Cameron Highlands
Dusky Munia – A group of birds seen in Tabin
Nutmeg Mannikin/Scaly-breasted Munia- 5 birds seen in Cameron Highlands
Black-headed/Chestnut Munia – Common at Uncle Tan's and Tabin
Paddyfield Pipit – Single bird seen near Parrit Falls, Tanah Rata
LIST OF MAMMALS SEEN
Common Treeshrew Batu Caves
Horsefield's Fruit Bat Batu Caves
Large Flying Fox Kinabatangan River and Tabin
Colugo Tabin
Hose's Langur Lokan River
Silvered Langur Lokan River
Proboscis Monkey Lokan River
Pig-tailed Macaque Tabin
Long-tailed Macaque Common and widespread
Bornean Gibbon Kinabatangan River, Tabin
Orang Utan Sepilok, Kinabatangan River, Tabin
Giant Squirrel Tabin
Prevost's Squirrel Uncle Tan's
Plain Pygmy Squirrel Uncle Tan's
Red Giant Flying Squirrel Tabin
Malay Weasel Cameron Highlands
Common Palm Civet Kinabatangan River, Tabin
Leopard Cat Kinabatangan River, Tabin
Asian Elephant Tabin
Bearded Pig Tabin
Greater Mouse Deer Tabin
Colin and Alison Parnell