This trip was the sixth time that I had visited Fuerteventura. I had been to the island earlier this year, 25th February until 4th March to be precise. On this occasion I was hoping for better weather conditions; that is to say, plenty of water in the main waterbodies; however, this was not the case.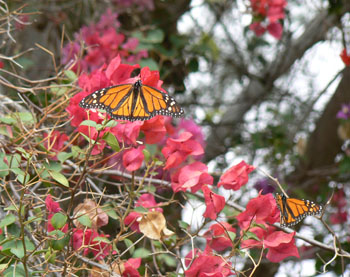 The Embalse de Molinos (reputed never to dry out) was 'bone dry' as was the large pond Catalina Garcia, the smaller pond La Rosa del Tara was also dry. Needless to say, the birds that usually were abundant at all of these places were nowhere to be seen. On chatting to the locals I found out that there had been no rain worth mentioning since February of this year.
I did not see as many birds as I had hoped for, but I did get a new species for the Canary Islands, that is, if the information currently published is correct. Whilst birding at the car park in Pajara I came across a Great Tit Parus major. Not a world shattering event, but quite exciting in it's own way. Also there I noted a good many Monarch Butterflies Danus plexippus.
A new spot for me was a dirt road a few miles south of Pajara, signposted to Playa de Garcey and Playa de la Solapa. Despite it being un-surfaced, it is a good road, and I was lucky enough to find a singing male Fuerteventura Chat with a female in close attendance. These two birds were the only ones of their kind, that I came across during the whole fortnight. On the plus side I saw a good many coveys of Barbary Partridge and a lot of Southern Grey Shrikes. The beach at Sotovento was particularly productive with good numbers of Sanderling and Kentish Plover. Whimbrel and Greenshank were easy to get near as they fed in the pools left by the receding tide.
I found the best spot to be at Risco del Paso which is a short distance south of Costa Calma. The usual numbers of nude bathers were present, but I soon got used to them and they did not seem to mind a birder with the usual equipment in their midst. An added attraction at this spot is a surfers' café which provides a good menu. I always saw something of interest on the road down to this site, like a Short-toed Lark, listed as an uncommon passage migrant.
On a trip south to Morro Jable, I was surprised to see a great many Cattle Egrets, foraging in the vegetation between the town and the beach. Once thought of as rare, their status should surely be re-assessed. Also there are good numbers of Monk Parakeets; they are obviously breeding and I saw evidence of the nests in the Date Palms which border the main thoroughfare.
Finally, despite putting in some hours sea watching, the sea remained empty. I even went out on a whale watching trip and saw a lot of Pilot Whales and one flying fish, alas no birds. On the afternoon before I left I was lucky enough to find a male Houbara Bustard in the desert hills north of the Pared road.
Photos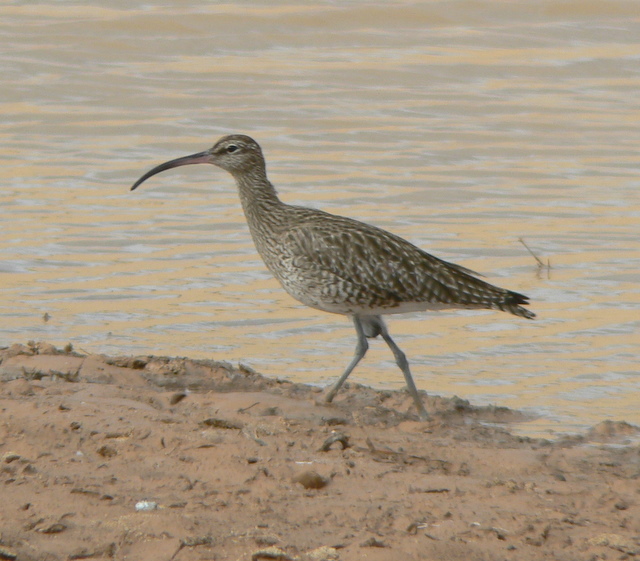 Frances Gatens